Attendees
Brad F Smith, MBA
Director of Cloud Architecture - Enterprise Cloud Architect
Tenet Healthcare
Darshan Mahendrakar
Director of Engineering R&D Data Platform
GSK
Dennis OBrien
Senior Technology Risk Manager
Charles Schwab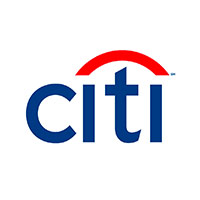 Gary Neuschaefer
SVP Chief of Staff Information Security Cybersecurity Controls Management
Wells Fargo
James Binford
Director Business Information Security Officer
Humana
Jeffery Carson
Director of Business Insights & Analytics
ClubCorp
Max Rao
Director Data Science
Charles Schwab
American Heart Association
Saj Khan
Director of Cybersecurity & Risk
American Heart Association
Srikanth Rajan
Director of Identity and Access Management
Global Payments
Vishnu Chelle
Product Director, R&D Data Platform API\\\\\\\'s
GSK
For more information, contact marketing@cdmmedia.com or call +1 312.374.0805.
Here's what our past attendees had to say:
I left the summit with a better understanding of potential relationships with vendors
Information Systems Security Officer, New York - Presbyterian/Queens
The event has provided platform for networking and introduction to partners, which has made possible to engage in discussion for new requirements as well as share experiences.
Director of Governance and IT Compliance
I really enjoyed listening to the different speakers and learned a lot from those presentations! I was happy to network with the industry players and learn how they are solving common industry problems.
Head of IT: Enterprise Services, Barclays Africa
The most valuable aspect of this event was the ability to meet and hear the opinions and experiences of my industry peers. Also, the format of the executive sessions was unexpectedly good; far better than I have experienced at similar events in the past.
VP & Information Security Office
I have made some phenomenal contacts. I think the content of the presentations as well as the networking opportunities are fantastic.
VP
Warning!
Future Watchers is not afiliated with CDM Media. The link on their website to ours does not indicate any relationship, and appears to be intended to deceive.